In 2019, we were voted 'Best Ferry Company' by travel trade professionals, for the 10th year in a row at the Irish Travel Industry Awards. At the Travel Trade News Awards we also received the award for 'Best Ferry Company' for the 13th time in succession. Irish Ferries received the accolade of 'Best Ferry or Fixed Link Operator' at the 2019 UK Group Leisure and Travel Awards.
Ferry Services
The ferry services trades under the Irish Ferries brand operating three routes utilising a fleet of five vessels, four of which are owned and one which is chartered-in.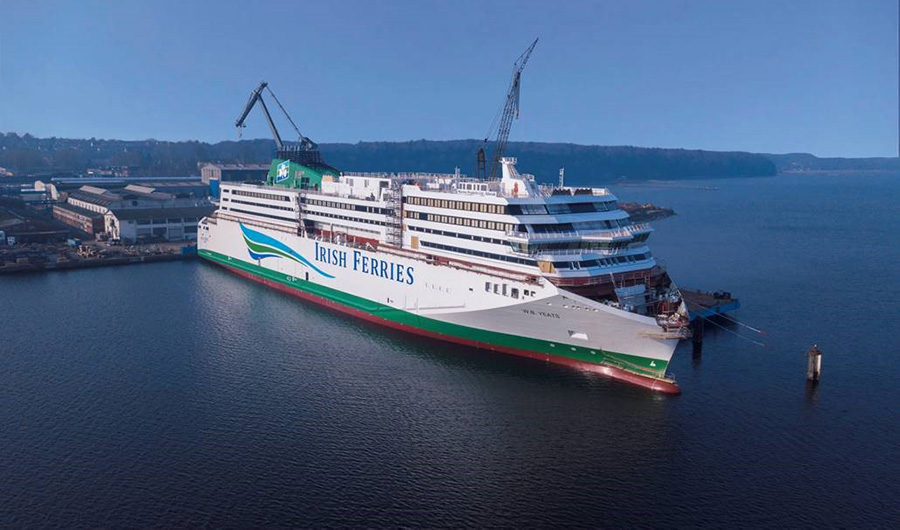 W.B. Yeats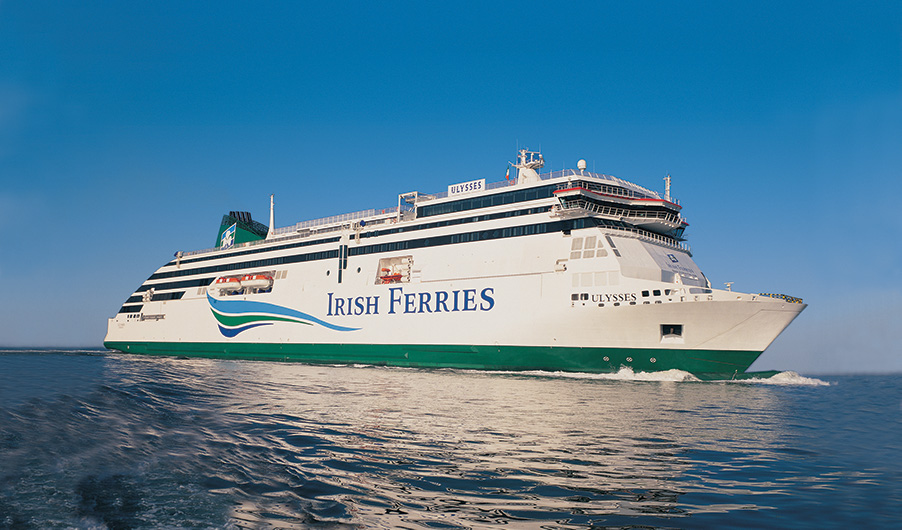 Ulysses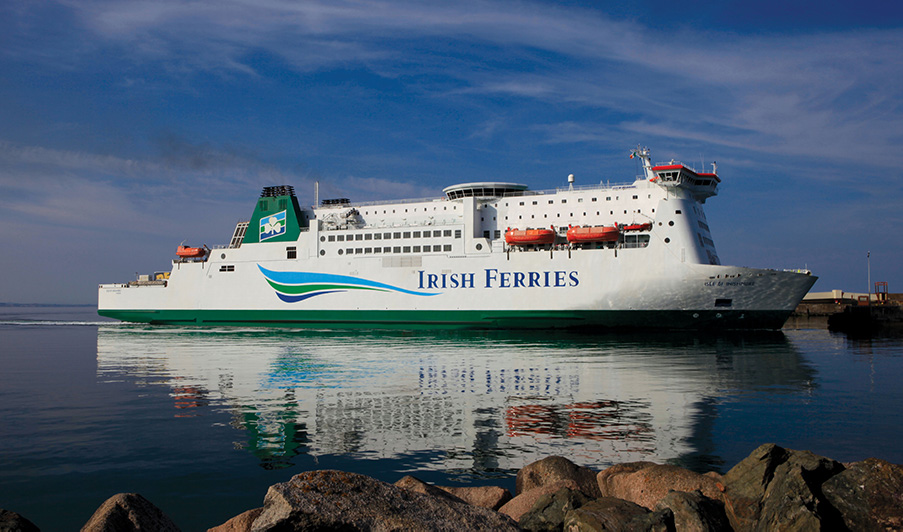 Isle of Inishmore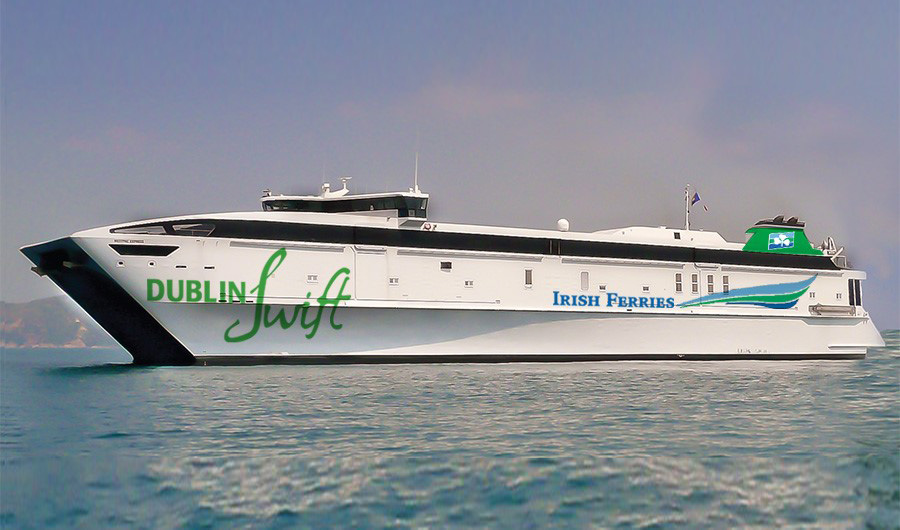 Dublin Swift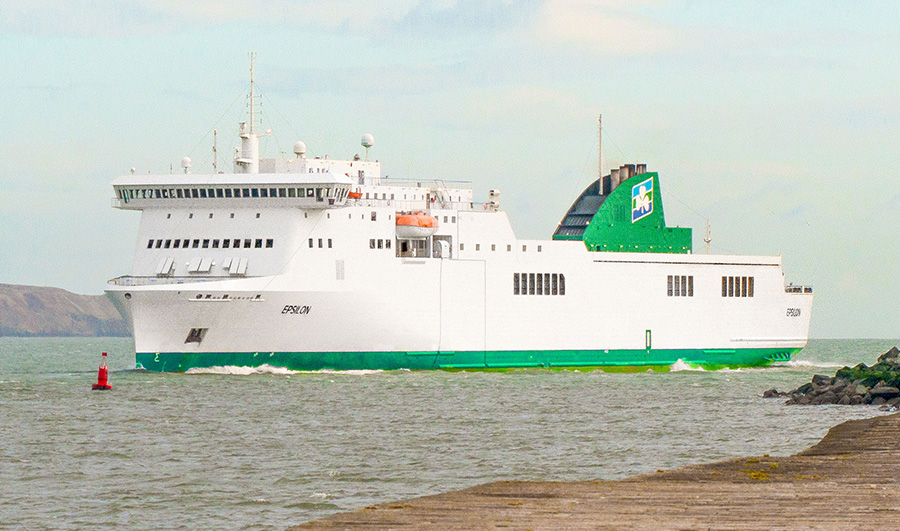 Epsilon (Chartered in)
Ports Served by Ferries
Irish Ferries Ropax and Cruise Ferry Services
Irish Ferries High Speed Ferry
Passenger Services
Operating modern vessels we carry in excess of 1.5 million passengers annually together with 401,000 accompanying cars and 6,800 coaches on up to 17 sailings per day.
Crossing times between Ireland and Wales on our cruise ferries varies between 3 hours and 15 minutes and 4 hours, while on our high speed craft Dublin Swift the voyage time is just 2 hours 15 minutes.
Our vessels offer high levels of on-board comfort, with spacious public lounges and quality catering services. The premium Club Class lounges provide magnificent sea views and complimentary drinks, snacks and newspapers with guests offered priority boarding.
Our overnight service between Dublin and Cherbourg France is served in the Summer season by the latest addition to our fleet the cruise ferry W.B. Yeats. This vessel has capacity for up to 1,800 passengers with sleeping accommodation in 440 cabins. In addition to the services which can be enjoyed on all our cruise ferries, passengers can also avail of fine dining in the Lady Gregory restaurant.
Freight Services
Our dual purpose cruise ferries also offer roro freight services for both accompanied and trailer only units on our served routes. Irish Ferries freight services are an integral element of Ireland's international logistics chain, transporting in excess of 310,000 freight units annually. With our three owned cruise ferries designed for the demanding Irish Sea operating environment, together with a charter-in ropax vessel, we achieve the high levels of schedule integrity demanded by our customers.
Vessel Chartering
The Ferries Division also owns a number of passenger and container vessels which it charters outside of the Division. The three Elb vessels are on year-long charters to the Group's container shipping subsidiary Eucon on routes between Ireland and the Continent. The other three vessels the Ranger, Thetis D and CT Rotterdam are offered for charter to third parties.
MV Elbfeeder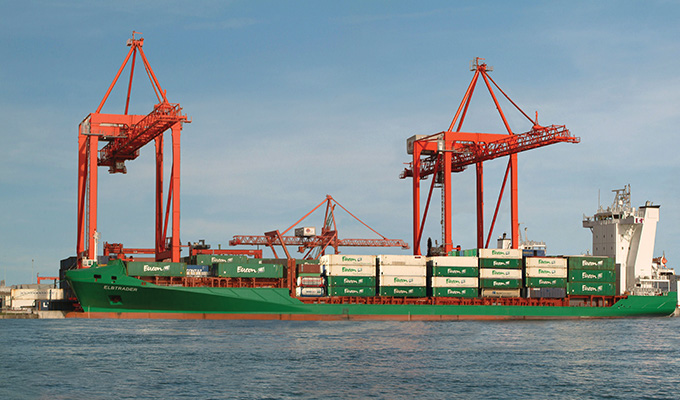 MV Elbtrader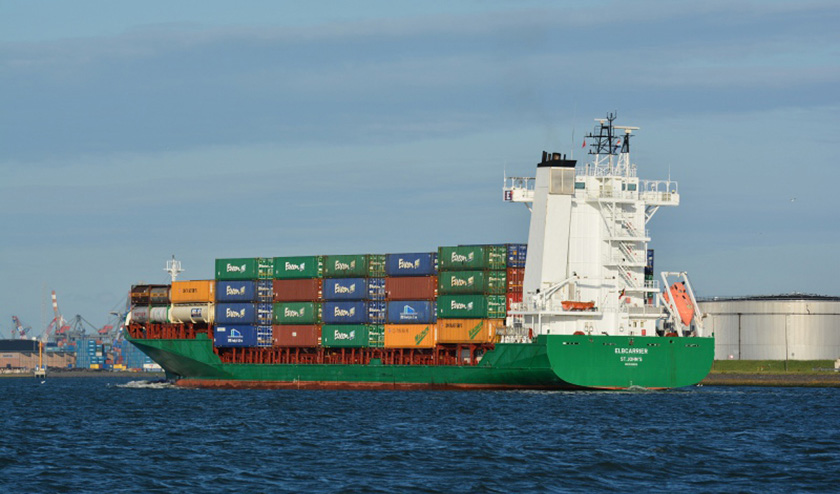 MV Elbcarrier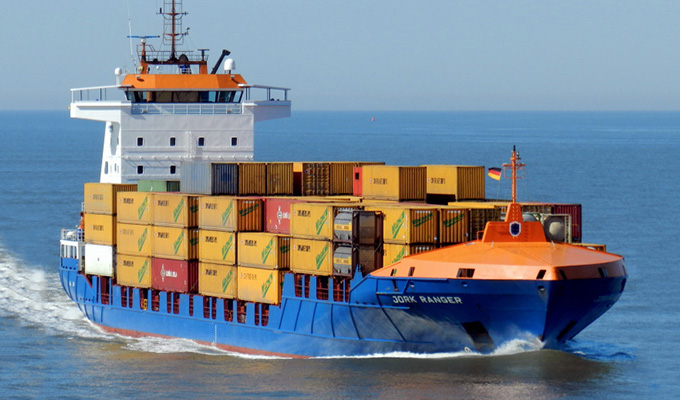 MV Ranger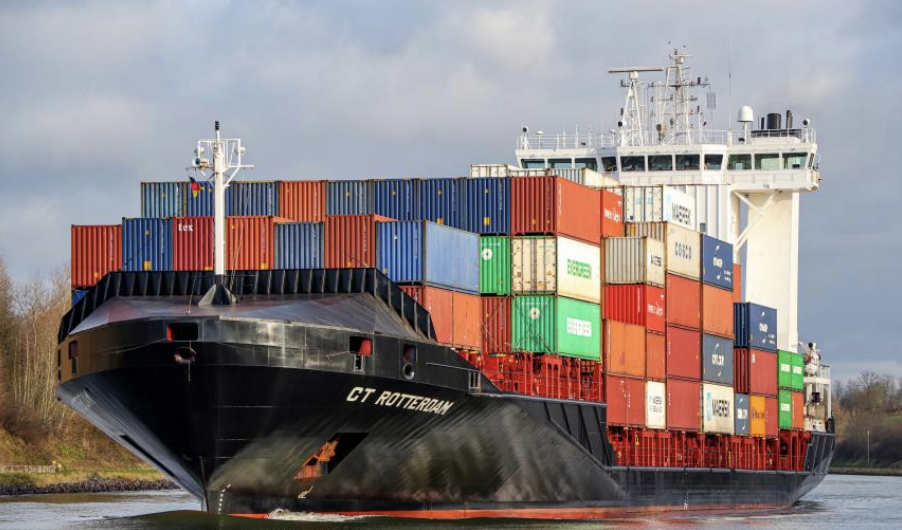 MV CT Rotterdam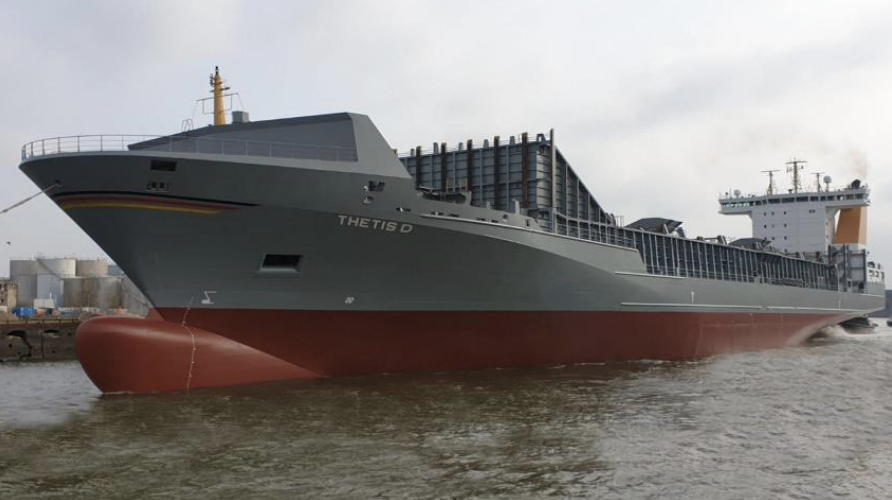 MV Thetis D